Please read all our pages there is a lot of useful information!!!!
IF YOU'RE INTERESTED IN ADDING
ONE OF OUR ADORABLE PUPPIES TO YOU FAMLILY
LET US KNOW WHO!
IF THE PUPPY IS IN ON OUR WEBSITE
IT IS MOST LIKELY AVAILABLE.
ONCE PUPPIES ARE RESERVED THEY ARE REMOVED FROM
OUR SITE!


Please check you junk folder for response,
we will respond within 24 hours.
bighollerpups@gmail.com
Email is the best way
to reach me Texts are good too but sometimes get overlooked:
we live in a very rural area, cell phone reception is spotty,
I will respond as i can usually late evening or early morinings.

Let me know which
Puppy you are interested in!
I will need to know your location as well so I know how to get your puppy to you!

The Big Holler Pups name has been registered with the Missouri Secretary of State.

Copyright 2010 All rights reserved.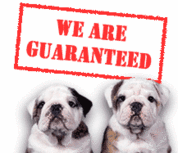 Molly is Our Guardian.
She is our doorbell and protector.
180+ lbs, We will always have a mastiff!
We lost our sweet girl early 2017
Our hearts will never be the same.