WELCOME!!!!!!

PROFESSIONAL, LICENSED & INSPECTED

RAISING QUALITY & HEALTHY PUPPIES FOR A LIFETIME COMPANION FOR YOU!

We have lots of Continuing Education hours yearly!
Our puppies bio:
HEALTH TESTED PARENTS!
OFA CERTIFICATIONS ON

PATELLAS AND HEARTS ALL PARENTS

HIPS, EYES. LEG CALVE PERTHES

Puppies are current on
vaccinations and wormings
for their age
Interceptor plus started at 6 weeks
Microchipped ~ Pedigree

Bostons are guaranteed to never develop JHC

All Puppies started on Doggy Door training
Healthgard Probiotic daily in water

Nuvet granules in their feed
1 year health guarantee

Lifetime of Breeder Support

AKC Breed with Heart Certified and Inspected
Handled by Toddlers to Adults



Glad you stopped by!

Adding new members to your family since 2005!

~~~~~~~~~~~~~~~~~~~

The Big Holler Pups name has been registered with the
Missouri Secretary of State.

Copyright 2010 All rights reserved.

Beagle, beagles, akc, apri, aca, pedigree, USDA INSPECTED MICROCHPPED, AKC PUPPY PROTECTION PACKAGE,BIG HOLLER APPROVED, DACHSHUNDS, MLS JHC, professional, big holler pups, big holler beagles, puppies, puppies forsale
miniature dachshund, doxie, boston terrier, boston, blue boston, blue boston terrier, weiner dog, guaranteed puppies,
licensed, educated, elite,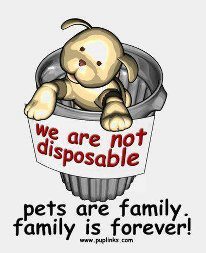 Big Holler Pups is located in South Central Missouri

in the beautiful Ozarks!

We Have been raising dogs since about 2003.
We love breeding and showing!

We are Licensed Professional Breeders!
We spend a lot of time and money
raising quality and healthy puppies.
Our puppies are not free and they are not cheap.
They are quality, healthy, and guaranteed!
Our site should be full of useful information so take a good look around!
Starting
HERE
Proud Members and Supporters of:

Calvary Group

Missouri Pet Breeders Association (MPBA)

Top of the Ozarks Kennel Club

Tri-County Pet Breeders

United States Dept of Agriculture

Missouri Dept of Agriculture
Missouri Animal Husbandry Association (MAHA)

Farm Bureau

American Kennel Club

American Pet Registries

American Canine Association

Missouri Gun Dog Association

Sporting Dog Alliance

Better Business Bureau