This page was last updated on 6/11/19

The Big Holler Pups name has been registered with the Missouri Secretary of State.

Copyright 2010 All rights reserved.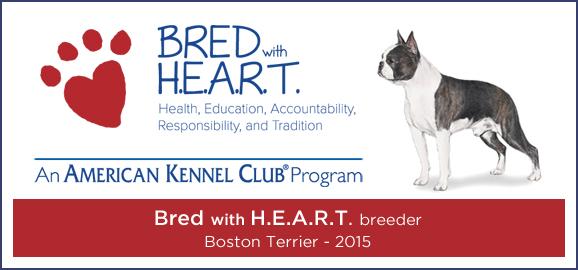 We are no longer able to air ship our bostons with out a nanny.
What does this mean:
Pick up at St louis airport thurs eve 6-7pm ($100)

or Kansas City Airport Thurs eve 11 pm($100)

both include a crate
Guys we are hours from each airport, we use a transport for this option, we can not be flexiable on the meeting times, sorry.

We have some ground shipping options
one is to your town or close for $450 and up

and to some select locations for $300
Flight nannies when available $550 subject to being bumped to another flight. Days and times vary depending on what's available.

All our Boston Terriers are guaranteed to
NEVER develop JHC (Juvenile Hereditary Cataracts,)
which will leave them blind by the age of 2

ALL of our parents are JHC tested, DM and CMR1 Tested
along OFA certified on Hearts and Patellas!
We have started hip and leg calve perthes certifications
along with cerfs

You will receive AKC puppy registration for you to register your puppy

Puppies take NUVET vitamins, Healthgard probiotic
Started on doggy door training
Current shots ( 2 by 8 weeks) Multiple wormings
Interceptor plus for heartwoms
Puppy Puzzle and some Puppy culture training/stimulation
Super socialized kid and vet approved!!


ALL PUPPIES COME WITH FULL AKC REGISTRTION
unless noted in description.
Please read our entire site it should answer
ALL of your questions.
we DO NOT approve all families.
While we work on updating our website
Please go to our facebook page

to view available puppies!
Go to photos, then albums!

GORGEOUS litter of dark red and whites
Three pups available as of 5/16/19

Born 4/11/19 Ready 6/619
Louie ~ 24/25 Lilac and white and Beula 24/25 Red and white
Parents are JHC, DM, and CMR1 clear OFA certified on hearts and patellas
$1400 each Deposit $500 Balance $900 due at pickup
Shipping options available
Current on vaccinations and wormings
Micro chipped, vet checked and approved
Started on heart worm preventative and doggy door training
Socialized with kids and other puppies
CHECK OUT OUR LATEST PHOTO SHOOT
FUN IN THE SUN 6/10/19
ON OUR FACEBOOK PAGE,
COMING HERE SOON!

LOUIE,

THE BIGGEST GOOFBALL YOU'LL EVER MEET
BEAULA
DARK RED AND WHITE
SHE IS SO STINKING SWEET

BUGGS ~ MALE DARK RED AND WHITE

MUGGS ~ MALE RED AND WHITE

MAGGS ~ FEMALE DARK RED AND WHITE

RAZZLE RED AND WHITE 22 LBS
SKITTLES BLUE AND WHITE 21 LBS
JHC, DM, CDM1 TESTED
OFA CERTIFIED ON HEARTS AND PATELLAS
BORN ON 4/29/19
READY FOR THEIR FOREVER HOMES AFTER 6/24/19
$1000 EACH LIMITIED REGISTRATON,
FULL CAN BE DISCUSSED
$400 DEPOSIT HOLDS YOU PICK WITH BALANCE OF $600 DUE AT PICK UP

SKITTLES,
HE LOVES EVERYONE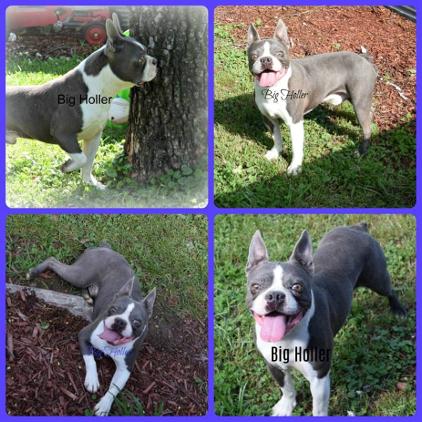 RAZZLE DAZZLE
OH MY GOODNESS, THIS GIRL!
SHE IS SO MUCH LIKE HER MOMMA
Ally FEMALE
BLACK AND WHITE
$1000 LIMITED REGISTRATION

CARSON MALE
RED AND WHITE
$1000 LIMITED AKC REGISTRTION
OPAL FEMALE
BLACK AND WHITE
MAY HAVE ON BLUE EYE
SOLD HEADED TO

CALIFORNIA

Josie Female
Black and white
$1000 limited registration

ROSEMARY FEMALE
RED AND WHITE
SOLD

LUCAS MALE
BLACK AND WHITE
$1000 LIMITED REGISTRATION