The Big Holler Pups name has been registered with the Missouri Secretary of State.

Copyright 2010 All rights reserved.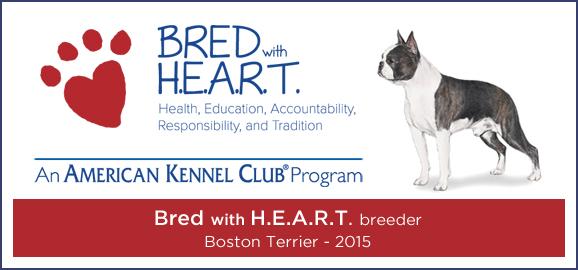 We are no longer able to air ship our bostons with out a nanny.
What does this mean:
Pick up at St louis airport thurs eve 6-7pm ($100)

or Kansas City Airport Thurs eve 11 pm($100)

both include a crate
We have some ground shipping options
one is to your town or close for $450 and up

and to some select locations for $300
Flight nannies when available $550 subject to being bumped to another flight. Days and times vary depending on what's available.

All our Boston Terriers are guaranteed to
NEVER develop JHC (Juvenile Hereditary Cataracts,)
which will leave them blind by the age of 2

ALL of our parents are JHC tested, DM and CMR1 Tested
along OFA certified on Hearts and Patellas!
We have started hip and leg calve perthes certifications
Full registration unless noted in puppy's ad
You will receive AKC puppy registration for you to register your puppy

Puppies take NUVET vitamins, Healthgard probiotic
Started on doggy door training
Current shots ( 2 by 8 weeks) Multiple wormings
Interceptor plus for heartwoms
Puppy Puzzle and some Puppy culture training/stimulation
Super socialized kid and vet approved!!


ALL PUPPIES COME WITH FULL AKC REGISTRTION
unless noted in description.
Please read our entire site it should answer
ALL of your questions.
we DO NOT approve all families.

Look at these Stunning Black and white girls
Born on 3/7/19 ready to go after 5/2/19
Mom is Callie and Sire is Skittles
JHC, DM, and CMR1 Clear
Price is $1300 each deposit holds your pick
Tink, Above, she has that dot in her collar just like her Great grand mother Jinxy!
She's gonna be a bigger girl like momma! 24+ lbs

Patches~ She is sooooooooooooo laid back! I just love this little girl!

Puzzle ~ above ~ Oh this little girl is the first one that has decided she isn't to fat to walk. She's the first to explore new things!