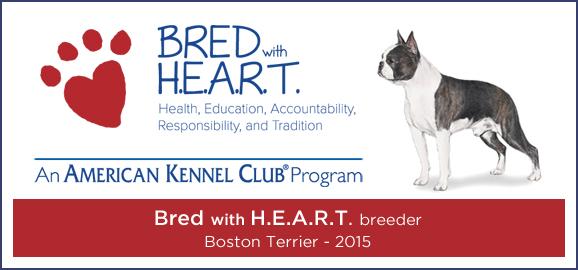 WE HAVE PUPPIES AVAILABLE

BLACK AND WHITES MALE AND FEMALE
FAWNS AND WHITE SOME WITH BLACK MASK
LILACS AND WHITES
EXPECTING BLUE AND WHITES LATE MAY

We are no longer able to air ship our bostons.
What does this mean:
Pick up at St louis or Kansas City Airport (Thurs eve)
Local Pick up.
We will do our best to meet Springfield, Rolla, or West Plains.
We will see check our busy schedule and try to meet further.
we can ground ship
Over the summer I have a few other options available!
withing 3-5 hours from us.

We are researching some other options with ground transport
and potiential puppy nannys.

MESSAGE US TO BE PUT ON OUR WAIT LIST

All our Boston Terriers are guaranteed to
NEVER develop JHC (Juvenile Hereditary Cataracts,)
which will leave them blind by the age of 2

ALL of our parents are JHC tested and OFA certified on Hearts and Patellas!

Full registration
Black or brindle and white $1050
Chocolate or Red and white $1150
Blue and white $1350
Lilac and white $1450
Fawn and white $1850


You will receive AKC puppy registration for you to register your puppy
We will send in and pay for lifetime microchip registration thru PETKEY
Puppies take NUVET vitamins, Healthgard probiotic
Started on doggy door training
Current shots ( 2 by 8 weeks) Multiple wormings
Interceptor plus for heartwoms
Puppy Puzzle and some Puppy culture training/stimulation


Bobby(black and white 19 lbs) and Jessie (Red and white 18 lbs) have some adorable Black, Brindle and white babies,
Parents are JHC Clear,OFA certified on hearts and Patellas. This litter will be limited registration no breeding rights, AKC born on 4/16 will be 8 weeks old on 6/11/18 Price is $1050, $400 deposit to hold, includes registration with AKC, lifetime microchip registrtion with petkey, current vaccinations, wormings, heartworm preventative, kid socialized and started on doggy door training. We will be doing ground transport to select locations or local pickup . girls in pink boys in red.
Maybelle Female Available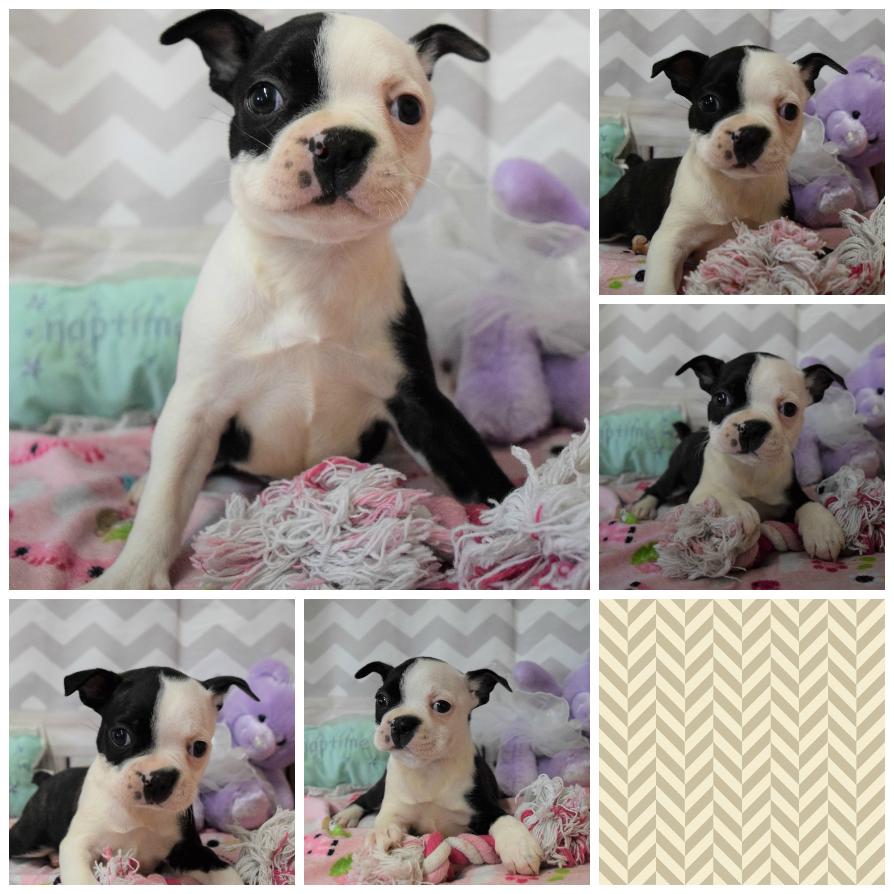 Suzy (14/15 lbs) and Bud (11 1/2 lbs) have an adorable litter of fawns some with black masks! Full AKC $1850 each plus shipping.(deposit $400) Lifetime microchip registration thru pet key. Born on4/18/18 8 weeks old on 6/13/18 Will be current wormings, vaccinations, heartworm preventative, kid socialized and started on doggy door training. Ground transport to select locations or local pick up only,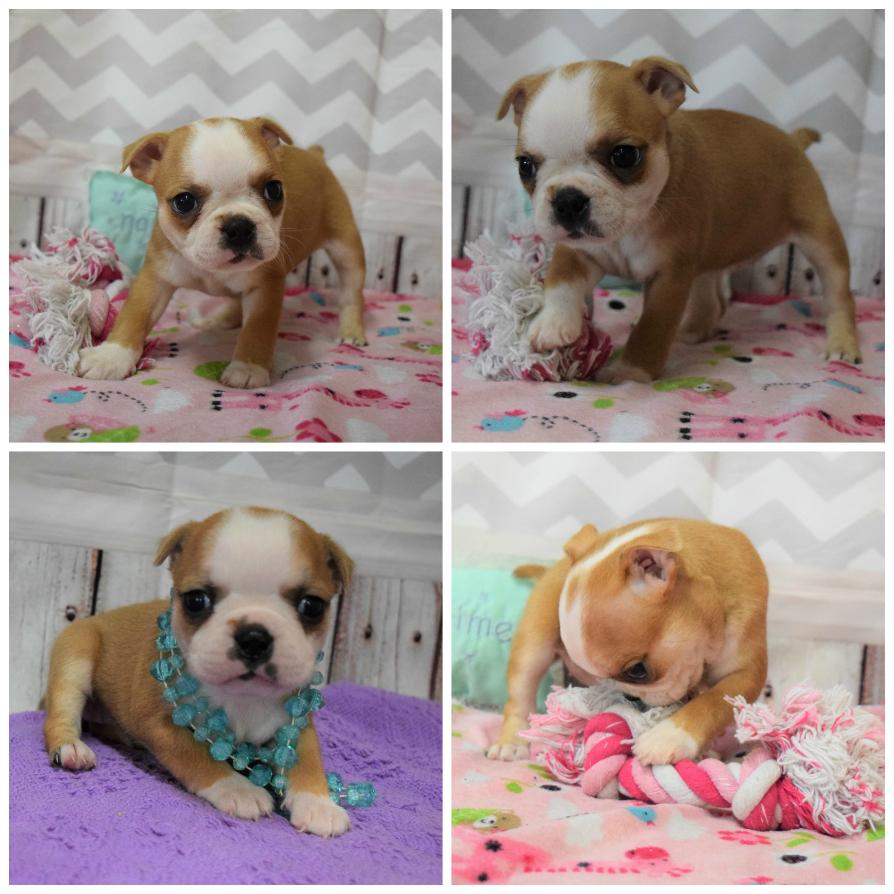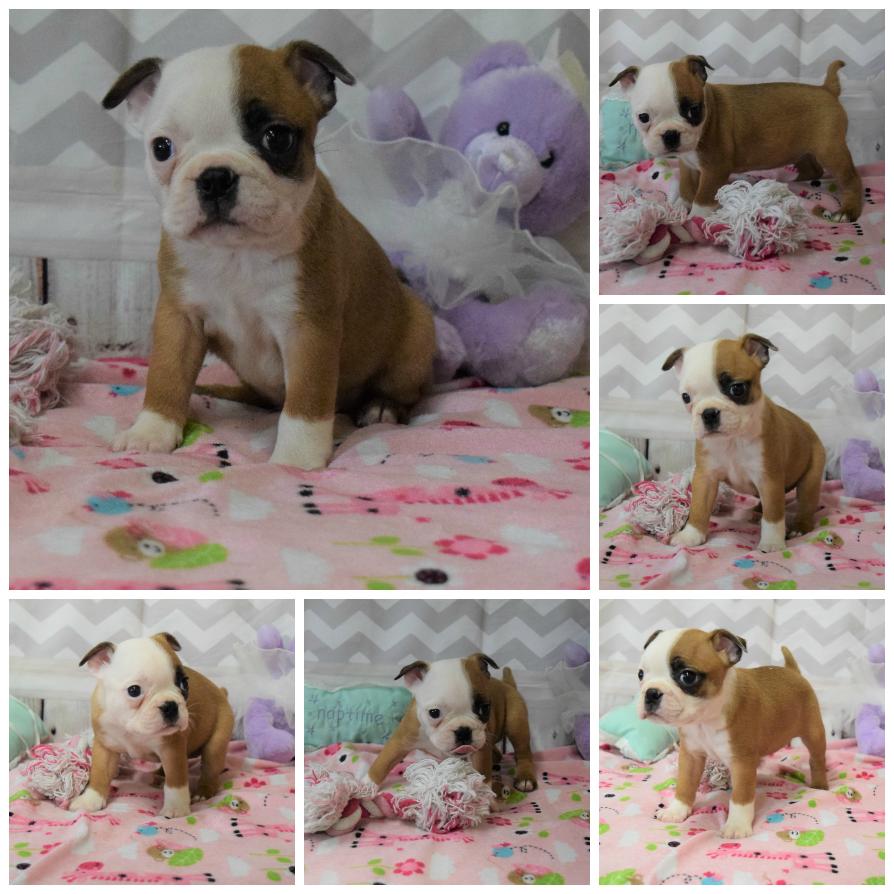 Louie ( 24 lbs) and Buttercup (20 lbs) have a beautiful litter of lilac/champaigne, Both parents are JHC clear, ofa certified on hearts and patellas. 5 male and 2 female available in this litter. Born on 4/25/18 this litter will be 8 weeks old on 6/20/18

Joey below, Male Champaigne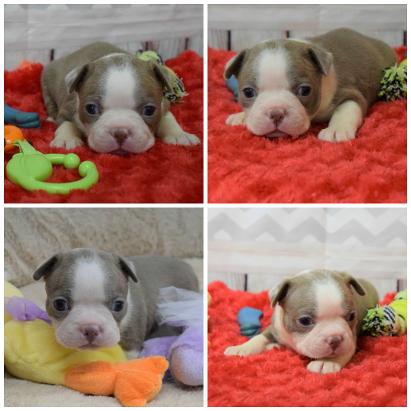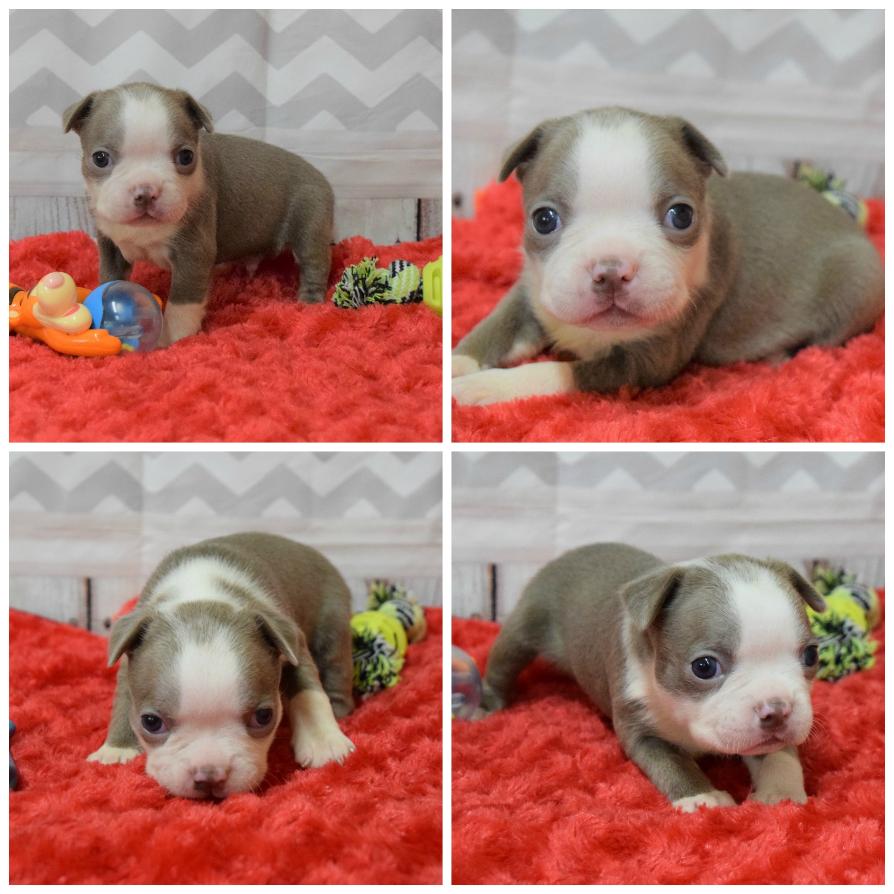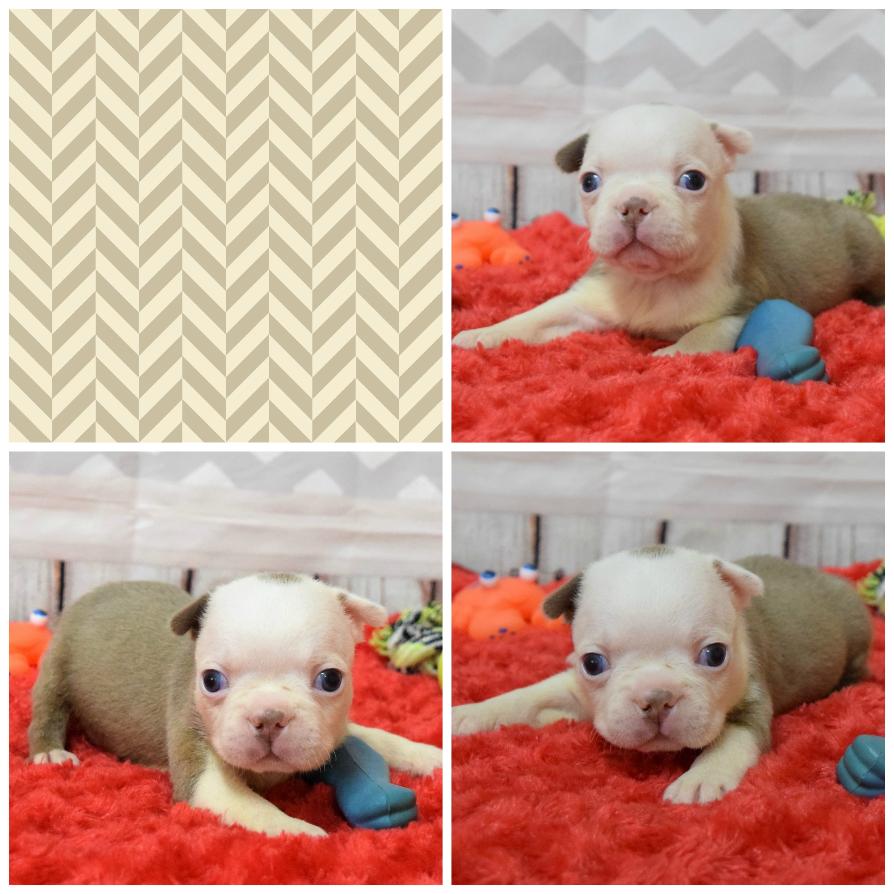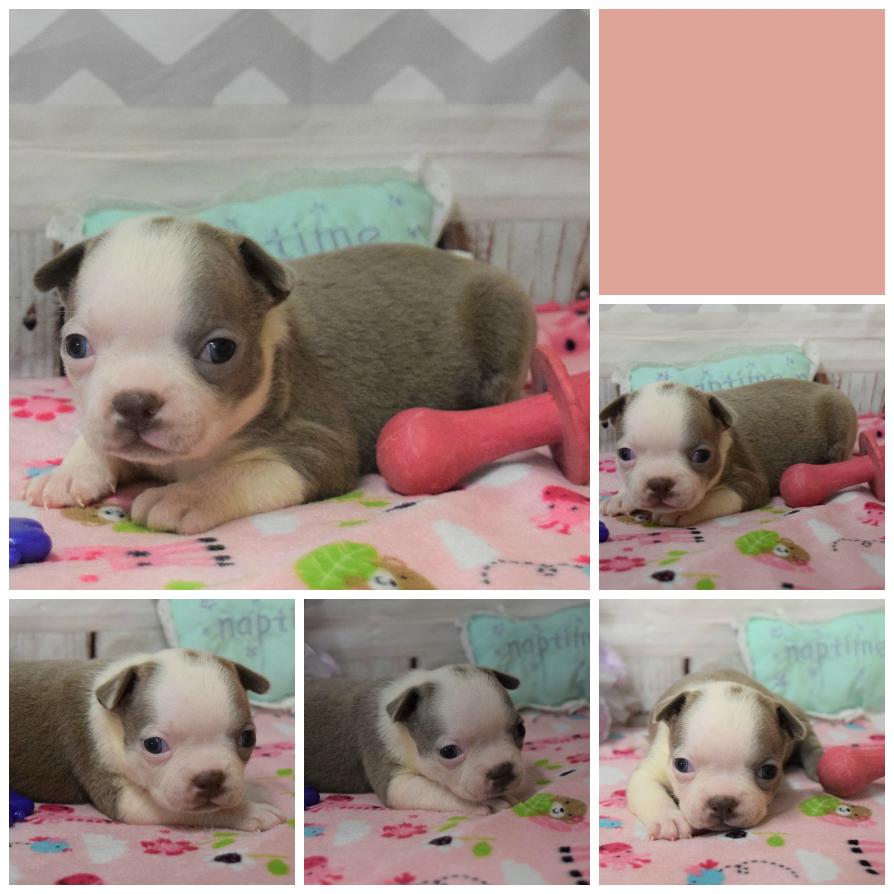 Madeline Female Available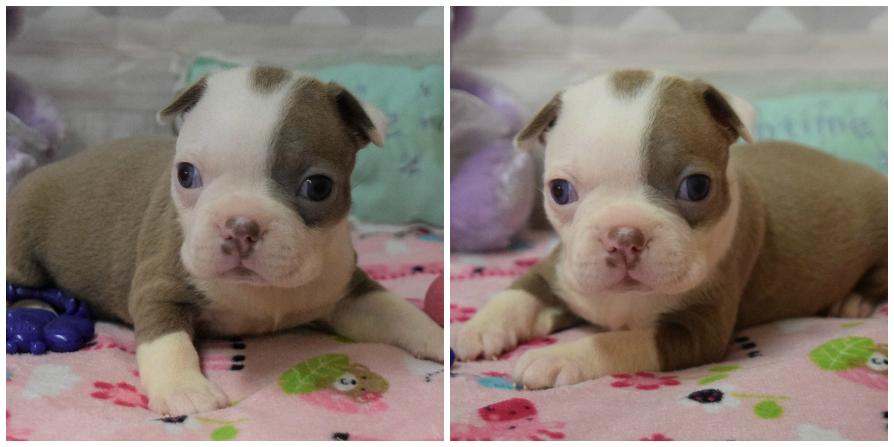 The Big Holler Pups name has been registered with the Missouri Secretary of State.

Copyright 2010 All rights reserved.